The Stramit Sunset® Patio Panel is a purpose-designed roofing material for home improvement projects such as patios, verandas, boat sheds and carports. Wide pans and attractive ribs, enhance the appearance of the roof, while the interlocking rib design simplifies installation. The Stramit Sunset® Patio Panel features a unique interlocking rib design that simplifies installation and secures the panels together, providing a strong and weather-resistant seal. Translucent panels are also available to allow natural illumination of covered areas.

Features and Benefits
Flat panellised design - Enhanced aesthetic appeal.
High tensile steel - Light weight and high strength.
Fully tested - Complete load performance tables.
Interlocking ribs - Enhanced security and appearance.
1° minimum pitch - Low roof pitch with excellent drainage capacity.
290mm cover - Quick installation and easy handling.
Interlocking panels - Strength and weather-resistance.
Translucent panels - Natural illumination.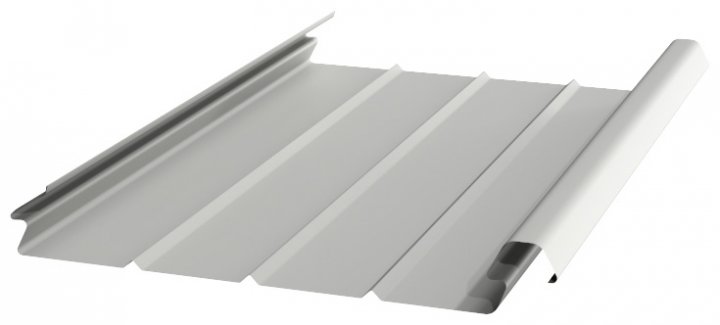 Contact Stramit
Product detail
Availability
Product availability is indicative, contact Stramit directly to confirm availability.
Min Roof Pitch
1 degree
Only applies to roofing applications.
Profile dimensions
View profile diagram